William James Cheese was een zoon van John Henry Cheese en Mary Elizabeth Allen.
William James Cheese was born 20th May 1918 in Brynmawr, Breconshire (as it was known at the time, it is now in Gwent), Wales born to Henry John Cheese Coal Miner and his wife Mary Elizabeth (née Allen). [NOTE: In other war grave documentation it suggests his mother's name is Frances, he may have provided the wrong information on his military sign up sheet as his mother died in 1924 when he was only aged 6]
William was their only son and their youngest child. He had 3 older sisters Edna (b.6th August 1910) Elizabeth Ann 'Cissie' (b.2nd October 1911) and Frances Mary Susan (1st April 1915)
He married Alma Alice Bourton about October 1943.
Als Brits soldaat startte hij zijn militaire loopbaan bij the South Wales Borderers in januari 1945 maakte hij als Corporal onder nummer 3910622 in A Coy deel uit van 9th Bn. Durham Light Infantry. We kunnen er dus vanuit gaan dat hij deel uitmaakte van het Battalion welke Dieteren heeft bevrijd.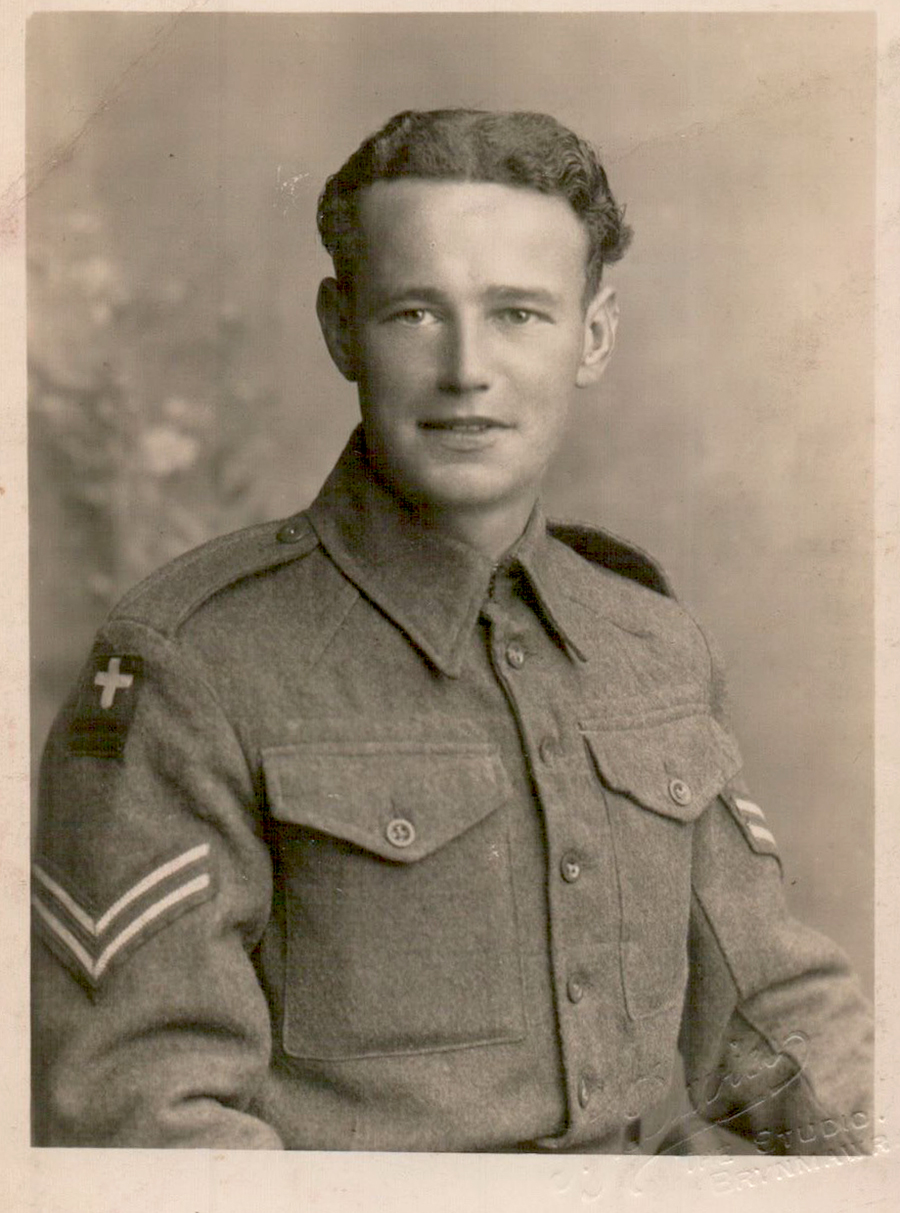 William James Cheese als jonge soldaat. Met dank aan:/Thanks to: Katie Jones

William James Cheese is ten gevolge van zijn verwondingen opgelopen tijdens de bevrijdingsoperatie overleden op 18 januari 1945. Hij werd eerst begraven in Buchten en op 23 september 1946 herbegraven op de militaire begraafplaats te Nederweert.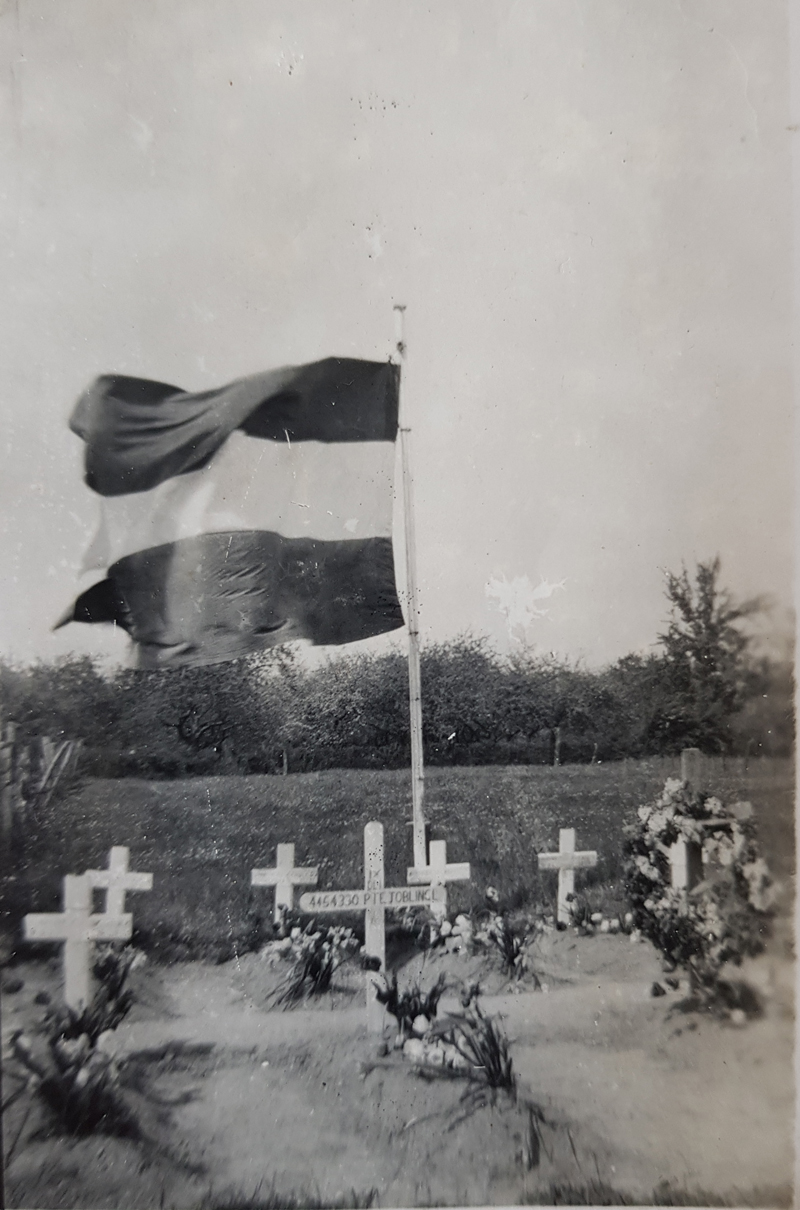 De tijdelijke begraafplaats in Buchten, de eerste begraafplek van William James Cheese. Met dank aan: Ans Widdershoven-Lumens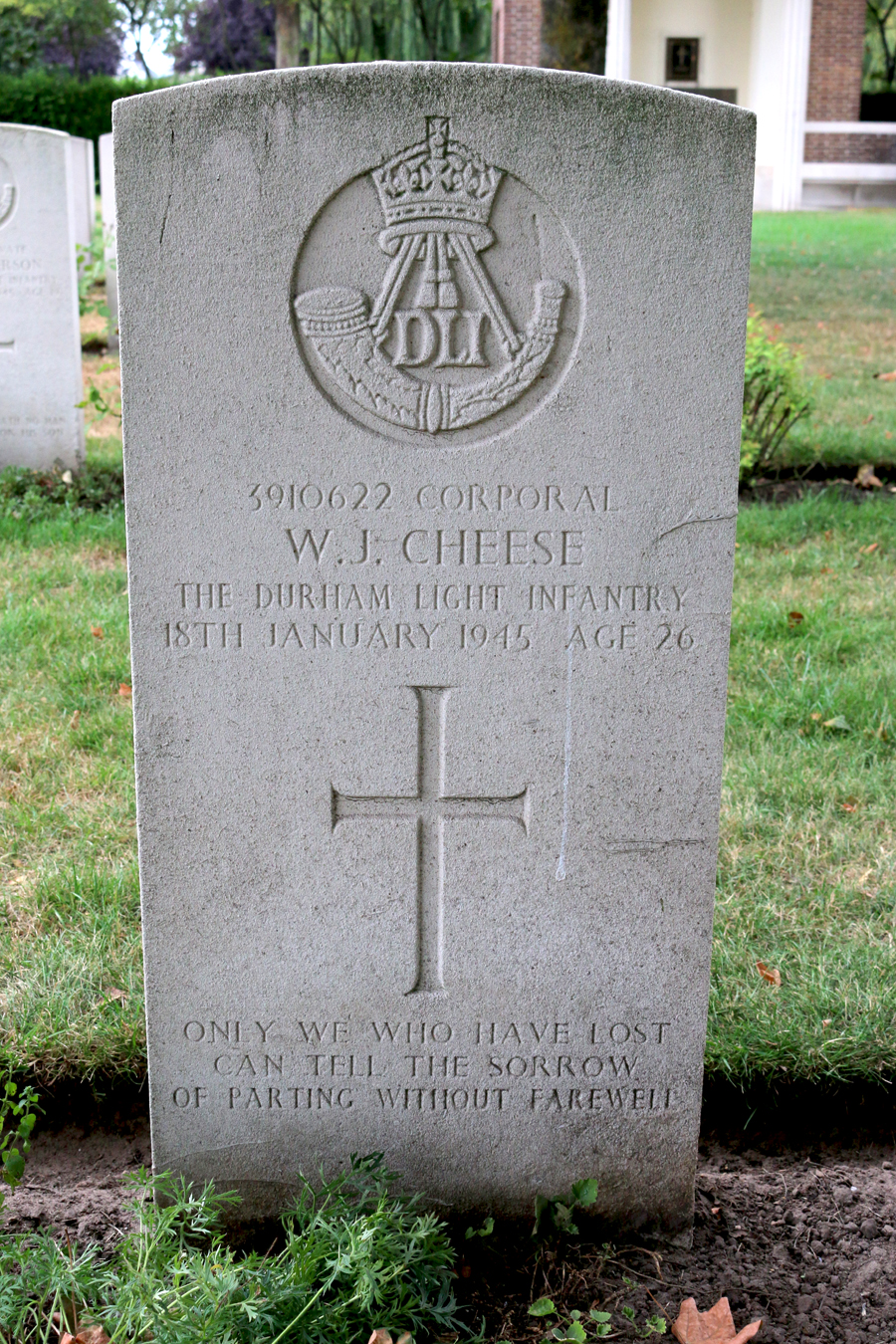 Grafsteen William James Cheese op Nederweert War Cemetery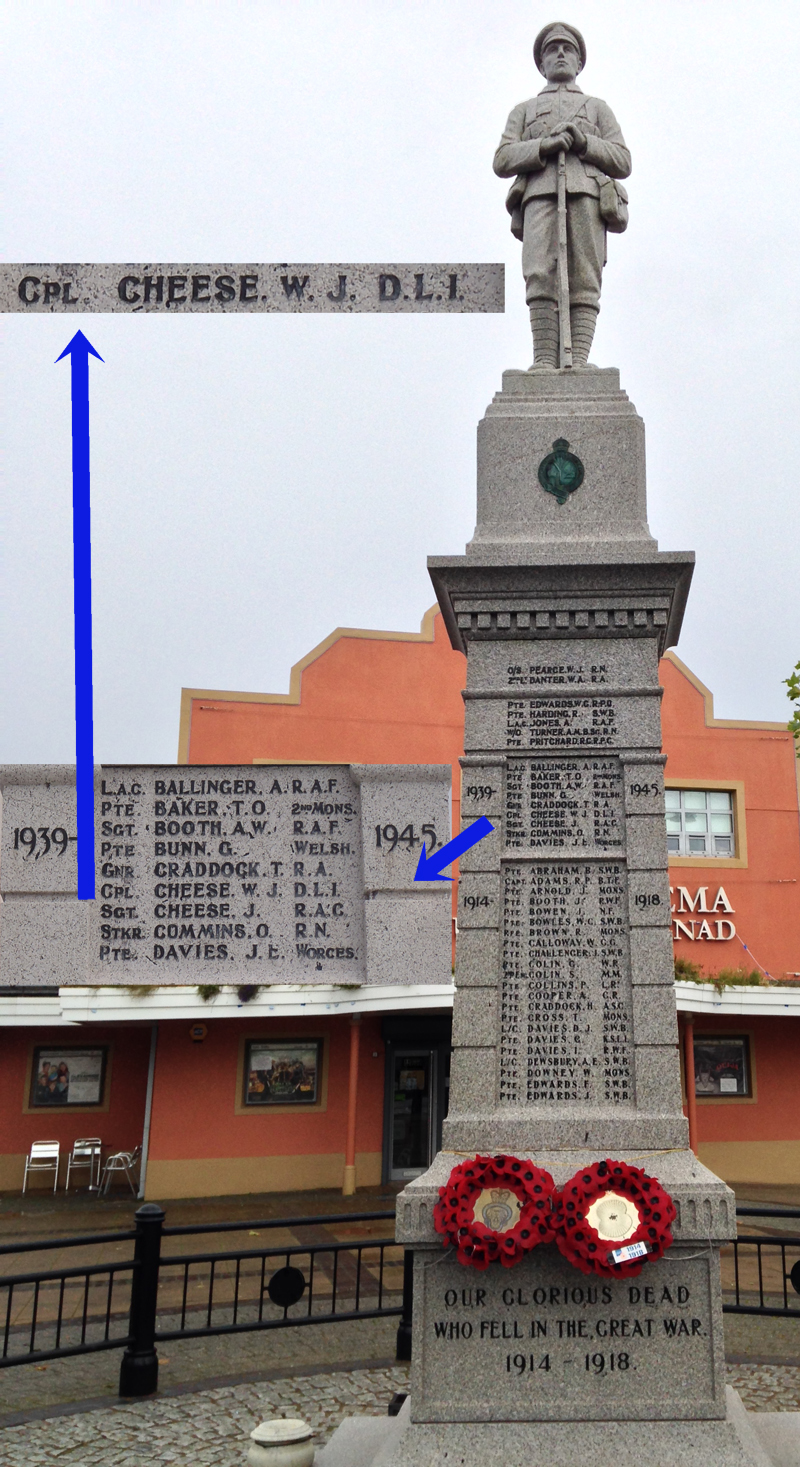 William James Cheese staat ook genoemd op Brynmawr Civic War Memorial.

Misschien zijn er nog mensen die informatie hebben over die tijd zoals verhalen of foto's. Neem dan contact op met de webmaster
info@deetere.nl
wellicht kan het bijdragen aan de geschiedschrijving van onze streek en mogelijk ook van belang voor familieleden van onze bevrijders!